Our #1 700W Microwave
There are some excellent 700W microwaves available at the moment. We think the top one on the market is probably the Russell Hobbs RHMM701R. It's a stylish model that looks great in almost any kitchen.
Best 700W Microwave Reviews – Which is the Top UK Model of 2018?
700W microwaves are usually a significant improvement over 600W models when it comes to speed of cooking. They still lag behind more powerful models, but many come with a reduced price tag or extra features.
The good news is that there are more 700W microwaves available than 600W. This means there is a lot more choice when it comes to features and cooking functions.
Which Are the Best 700 Watt Microwave Ovens?
A number of different brands manufacture microwaves with 700W power output. These include Russell Hobbs and Daewoo – two of the biggest microwave manufacturers. Whirlpool, a company that used to produce a variety of 700W models including the popular Max35 series, are unfortunately no longer producing such a wide range.
You should also be aware that 700W models often also have other compromises, as they tend to be built for smaller kitchens. Many are 17 litre models which may not be able to fit large dinner plates, although there are some exceptions such as the Daewoo KOR6L77 which is a 20 litre model. In short, while 700W microwaves can be great for quick cooking, they are usually unsuitable for large meals or households.
With that in mind, here's our selection of the best 700W microwaves on the market at the moment:
Russell Hobbs RHMM701R
Daewoo KOR6L77
Russell Hobbs RHM1714B
Each of these microwaves has received excellent reviews from buyers. We've also given all three a rating of four stars or above, indicating that we think they provide great value for money.
Who Should Buy a 700W Model?
So who should consider buying a 700W microwave? If you're on a tight budget, but don't want to sacrifice cooking speed to the level of a 600W model, then a 700W microwave could be a good choice. The performance of these microwaves is closer to the "average" that you'd expect from an 800W model, but you'll still notice a significantly slower cooking speed.
The price of a 700W microwave oven is usually cheaper than most powerful options, although this isn't always the case. Models such as the Max35, which are 700W models but come with a number of extra features and a unique deign, actually cost more than standard 800W model.
So, in summary, if you often need to cook food quickly, then a 700W model may not provide enough power. For fast cooking, it's nearly always better to buy a more powerful microwave. However, if you have a small kitchen and don't want to cook large meals, or just want to save money, 700W models can be excellent options.
Even so, it's important to look at all the benefits and disadvantages of each microwave before making a final decision – don't just pick a model based on its power rating. If you're not sure which power you need, check out our homepage for all our microwave reviews. Otherwise, scroll down for our 700W reviews.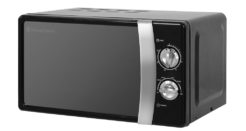 If you're looking for a compact and attractive model, the Russell Hobbs RHMM701B 17L black microwave appears to be the perfect option. It's built with a stylish black design, includes several basic features and has 700W power – everything you would expect from a relatively inexpensive modern appliance. But does...
Full Review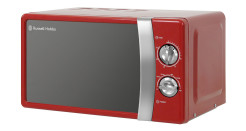 The Russell Hobbs RHMM701R red microwave is a stylish model from one of the UK's most well known kitchen appliance brands. It's designed to be perfect for basic, everyday microwave cooking, with a 17L interior capacity and 700W power. Keep reading to find out whether it's worth the money –...
Full Review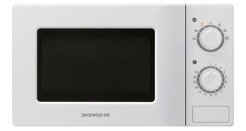 The Daewoo KOR6L77 isn't a microwave that's going to stun guests with a beautiful or unique design. But, considering the low price, it has a relatively large capacity (20L) and some useful features – including five power levels. Is the KOR6L77 a microwave you should consider buying? And what do reviewers think of...
Full Review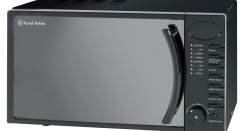 The Russell Hobbs RHM1714B black microwave is a sleek, modern model that'll look great in almost any kitchen. But does it provide enough interior space to be useful beyond basic reheating? And is it worth the money? Keep reading to find out. Russell Hobbs RHM1714B Russell Hobbs RHM1714B Russell...
Full Review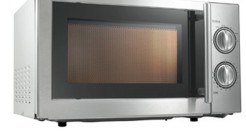 This model can be difficult to find on shopping sites. The Russell Hobbs RHM1714B is a great 17L alternative though –  click here to see its price. The Logik L17MSS11 stainless steel microwave oven is a simple, basic and relatively inexpensive appliance. It features an attractive stainless steel design, two...
Full Review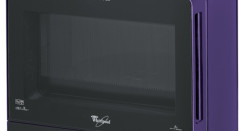 The Max 35 series isn't easy to find anymore, so if you need a 23 litre microwave consider the Russell Hobbs RHM2362S instead. Click here for the latest RHM2362S price. The Whirlpool Max 35 solo and steam purple microwave is one of the most eye catching appliances on the market at the moment. With...
Full Review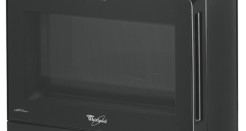 The Whirlpool Max 35 is, unfortunately, hard to find these days unless you buy second-hand (although this may change in the future). Our recommendation for an alternative 23 litre microwave is the Russell Hobbs RHM2362S. Click here to view its price. The Whirlpool Max 35 Black microwave has the same features as...
Full Review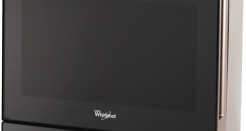 Very few places sell this microwave anymore – but if you're looking for a small microwave, the Daewoo QT1 is an excellent alternative. It's 14 litres and has a small profile (although no grill) – click here for the latest price for the QT1. The Whirlpool Max109 Limited Edition...
Full Review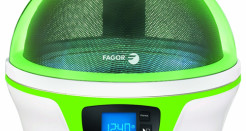 Perhaps unsurprisingly, the SPOUT7GF is quite hard to find these days. If you're looking for a solo microwave though, the Russell Hobbs RHM2362S is our recommended model. Click here for the RHM2362S's price. The Fagor SPOUT7GF Spoutnik green microwave is undeniably the weirdest looking model we've reviewed. While we often praise...
Full Review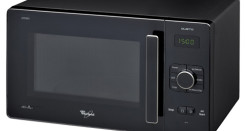 This model isn't easy to find anymore. If you're looking for a grill microwave, the Russell Hobbs RHM2031 is a good alternative. Click here to view its price. The Whirlpool GT285BL Gusto microwave is an interesting new model that looks fantastic. With its heavily rounded corners, pure black design and...
Full Review