Microwave Ovens
We review a range of different microwaves that are available in the UK. In all of our reviews we aim to be unbiased and provide an overview of the microwave's features. We know that everyone has different requirements for a microwave, so we also try to include information about the type of kitchen each microwave is aimed at.
There are three main categories of microwave – solo, grill and combi. Solo microwaves are the standard models that most people regularly use. Grill microwaves have all the features of a solo model, but include a grill for crisping and browning. Combi microwaves typically add a conventional oven to a grill microwave. This allows for baking and roasting.
 For a list of all microwaves we've reviewed, including sortable columns of power, capacity, colour and brand, please visit this page.
Which Microwave Is Right For You?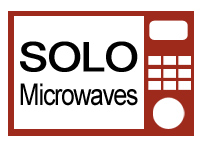 Solo microwaves
are perfect if you just want an easy to use, functional machine. For
defrosting, basic cooking and reheating
, a solo microwave is the best choice.
If you need more functionality from your microwave, or if you'd like a microwave to replace a conventional oven, you'll need to look at combi microwaves instead.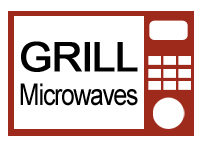 Grill microwaves are often more expensive, but come with a grill for browning and crisping. They can be used for all the same tasks as a regular microwave, but are more versatile. Grill microwaves are also usually more expensive.
While grill microwaves are excellent for cooking crispier food than solo microwaves, they can't bake or roast like a combi microwave.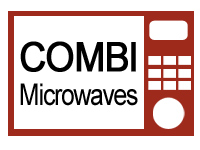 Combi microwaves combine a regular microwave, grill and conventional oven into one handy package. They are the ultimate kitchen appliance, although the price often reflects this. Unlike grill and solo microwaves, combination models can roast and bake food.
If you only plan on using your microwave for reheating, grilling, basic cooking or defrosting, then a combi microwave probably isn't required.
What To Look For In A Microwave
Buying a microwave can be a daunting process. There are literally hundreds of models on the market, each with its own specifications, apperance and user reviews. How do you select the one that's right for you? There are four basic features of a microwave that you need to consider – capacity, power, type and appearance. Once you've narrowed down your options, you can then look at the extras such as child locks, flatbed or turntable, auto cook programs and other features and settings.
Capacity
As a general rule, the more people in your household the greater capacity you'll need from a microwave. Microwave capacity is measured in litres, and ranges from tiny 14L microwaves right up to 40L models. Larger microwaves usually have a bigger capacity, although some models use space saving designs so this isn't always the case. 20L microwaves are probably the standard for solo models, but for families or serious cooking you'll probably want to look at larger models.
Power
The power of a microwave is measured in Watts, and determines how quickly and effectively food is cooked. 800W microwaves are the standard, although modern microwaves range between 600-1000W. 800W is enough power for most people, but anything less than this is likely to cook noticeably slower. Be aware that grill and combi microwaves often have different power levels for the grill and oven components.
Appearance
The appearance of a microwave probably isn't as important as the capacity, power or type, but is still something to consider. Microwaves are usually a central appliance in a kitchen, so you want your model to match the rest of your kitchen's décor. Microwaves are available in a range of colours, from stainless steel to luminous green, so there is something for everyone.
Type
The three types of microwave are solo, grill and combi. We explained the differences in the section above.
It's also important to consider the manufacturer of a microwave. Popular brands include Panasonic, Russell Hobbs, Samsung and Daewoo. Manufacturers such as Whirlpool are also becoming popular because of their interesting and unique designs.
Recent Reviews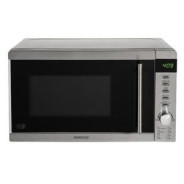 The Kenwood K20MSS10 20L stainless steel microwave is a relatively small appliance with a power output of 800W. While it doesn't have many unique features, it's a popular appliance due to its simplicity and efficient performance. Keep reading our Kenwood K20MSS10 review to find out more about the product's specifications, price and buyer's opinions. Kenwood K20MSS10 Features The Kenwood K20MSS10 stainless steel microwave oven is designed to be as simple as possible. It's an 800W model, which means it can...
read more