Which are the Best Logik Microwave Ovens?
Are you thinking of buying a Logik microwave? Or just want to know whether their appliances are worth considering? You've come to the right place! On this page we've listed all our current reviews of Logik microwaves.
Logik focus on producing "essential" appliances. This means their models usually don't have many advanced features, but are relatively inexpensive. They also have a reputation for producing reliable appliances, including microwaves.
Who are Logik?
Logik is a brand owned by Dixons Retail. It was first established in 2001, and has since become known for producing everyday appliances that are both reliable and great value.
While Logik doesn't have the brand recognition of popular manufacturers such as Russell Hobbs or Panasonic, it has steadily gained market traction for its microwaves. Many of its products have strong reviews on shopping sites, which shows people think they provide value for money and efficient performance.
As Logik is a Dixons brands, their full range is usually only found on Currys (which is also a Dixons brand). There are exceptions – occasionally you can find them elsewhere – but it's usually best to buy Logik microwaves from Currys as they have the widest selection.
What Type of Microwaves do They Make?
Logik don't produce as many microwaves as they did in the past, so there isn't as much selection. They currently sell both solo and grill microwaves with a capacity of 20 litres. If you're looking for a relatively compact model these could be a good choice – but 20 litres is probably too small for a family.
Listed below are all our Logik microwave reviews. As you can see, the selection is small – but we'll add to it whenever we see a new model worth reviewing. Also, be aware that some of the models below may no longer be available.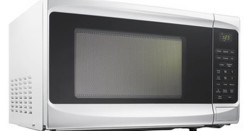 This microwave isn't widely available on shopping sites at the moment. If you need a high-quality 20 litre microwave, check out the Russell Hobbs RHM2076SB (it's not a grill model though.) The Logik L20GS11 microwave with grill is similar in many ways to the recently reviewed Logik L20MS10. The addition of...
Full Review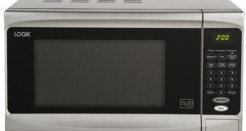 This microwave isn't widely available anymore. Instead, we recommend the Russell Hobbs RHM2076SB which is a highly-rated 20 litre model. Click here to view its price. The Logik L20MS10 silver microwave oven is a simple and relatively cheap model from the same company that manufacture the Logik L17MSS11. Unlike this previously reviewed...
Full Review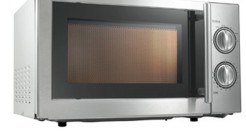 This model can be difficult to find on shopping sites. The Russell Hobbs RHM1714B is a great 17L alternative though –  click here to see its price. The Logik L17MSS11 stainless steel microwave oven is a simple, basic and relatively inexpensive appliance. It features an attractive stainless steel design, two...
Full Review